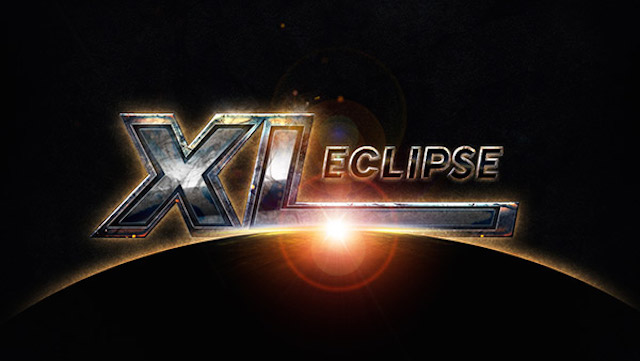 XL Eclipse was in full swing on Wednesday, offering up another hefty slate of online tournaments with enticing guarantees to match. 888poker fired up another 13 events of their September poker series and with them nearly a quarter million dollars was up for grabs.

While not the biggest buy-in of the day at $109, the largest prize offering was in Event #47. The Eight Max No Limit Hold'em format offered a $50,000 guarantee which was quickly annihilated as the 607 entrants (and their 325 rebuys) helped almost double the promised prize pool. The tournament went late into the night until finally 'RendOss' defeated 'ALLin_Ranger' heads-up to claim the $17,428.40 payday, easily the largest of the day.
Event #44 ($160 $20,000 Crocodile) saw Zimbabwe's own 'Triple_20' take on a stacked final table for his first place prize of $6,159. 'Magicooo22', who chopped up this same tournament just two days ago, found his way to 4th place while former #1-ranked online player Andreas 'r4ndomr4gs' Beggren bowed out in 7th. Rounding out the final table was avid Twitch streamer Courtney 'courtiebee' Gee, who took 9th.
Unfortunately we weren't able to ladder in the $160 Eclipse but 2nd in the Blue $50 ensured a profitable day. Thanks to everyone who railed! pic.twitter.com/FcCmRh4S4B

— gN Courtney Gee (@courtiebee) September 14, 2017
A number of other PocketFivers claimed victory in Wednesday's action including Stephen 'sizzlinbetta' Reynolds, who toppled the largest XL Eclipse field of the day when he outlasted the 1,143 runners in Event #48 ($12 $10,000 Mini 8-Max). Additionally, Argentina'sIvan 'ivanascasubi' Vilchez, Sweden's 'Ipool' (who also finished 3rd in Event #47) and 'vampa500' from Belarus all went on to win on Day 4 .
XL Eclipse Day 4 Winners
| | | | |
| --- | --- | --- | --- |
| # | Event | Buy In | Payout |
| 41 | $15,000 Lightning 6-Max NLHE | $109 | $5,252 |
| 42 | $15,000 Breeze NLHE | $55 | $3,217.86* |
| 43 | $15,000 Deepstack Swordfish NLHE | $30 | $3,240.58* |
| 44 | $20,000 Crocodile NLHE | $160 | $6,159.75 |
| 45 | $15,000 Swordfish NLHE | $30 | $3,693.85 |
| 46 | $20,000 Monsoon NLHE | $55 | $4,776.80* |
| 47 | $50,000 6-Max NLHE | $109 | $17,428.40 |
| 48 | $10,000 Mini 8-Max NLHE | $12 | $3,503.20 |
| 49 | $30,000 Wednesday Challenge NLHE | $35 | $6,860.16 |
| 50 | $15,000 Tornado NLHE | $35 | $4,393 |
| 51 | $10,000 Turbo 8-Max NLHE | $30 | $3,244.72 |
| 52 | $20,000 Americas NLHE | $160 | $5,857.50 |
| 53 | $5,000 Turbo Americas NLHE | $55 | $1,677.50 |
* denotes final table deal