March Results- Haiti Hiatus
March Results- Haiti Hiatus
My March volume was way down and for good reason…I spent a week serving down in Haiti. I have been to other 3rd world countries but nothing like Haiti. It is the poorest country in the Western Hemisphere and the sights, sounds and smells are something that I'm still trying to process now 2 weeks after having returned.
There are many stories I could share but I guess the thing that keeps coming back to me is how fortunate we are as American's or other 1st world nations. Even though the language of Haiti is Creole, almost every native child we met knew how to say in perfect English, "Will you please give me a dollar". The poverty there is so extreme that in the market we saw "mud cookies" for sale. Imagine that…being so hungry that you'd resort to eating dirt that someone was "kind enough" to try to make flavorful for you.
Since returning, everything I see I do the instant math in my head to compare it what it's like for the average Haitian. I've now counted 8 items in my home that I own that cost more than what a Haitian makes in an entire year. And this has applied to poker as well…since returning I've had 2 online cashes for the equivalent of what a Haitian makes. My largest score ever would take a Haitian about 7 years to make.
Also I've found it a lot harder to complain about bad beats since I've returned. Sort of hard to complain about the 2-outer someone hit, on the river, at a final table, against you, for a massive pot when you know 75%+ of an entire nation is just trying to figure out how to get their next meal. As a side note, while Haiti is the poorest country in the Western Hemisphere, they "only" rank #20 on the list of poorest countries in the entire world.
So with all that said, there are personal changes that I'm making as well as my church that I pastor to try to do our part. From a spiritual standpoint, we "adopted" a sister church down there and will be paying their entire budget for the year, plus sending 2 more teams down in the next year to help with various projects around the church and around their community. Also, we want to help with access to clean drinking water. We were able to visit a facility which provides sand filters for homes that river and stream water can be poured into and made safe. It cost the company $50 to make them and then they sell them to the Haitians for $3. Yep you read that right! They lose $47 every time that they sell one. I made the old joke to them…"Yeah but you make it up in volume". In all seriousness, they are dependent on contributions to make up the difference. Thankfully a church in the U.S. pays their salary to live so all donated funds then can go to make up the $47 in lost cost. If you are interested in helping give towards this project, please click the following link...
http://exponential.church/give/give-now
When prompted choose the "Missions" fund and then the sub-fund "Haiti".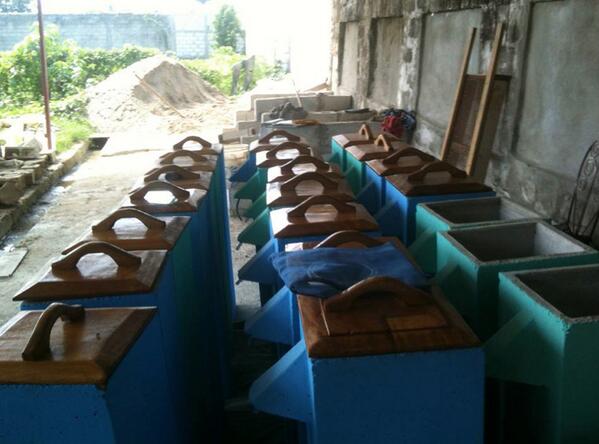 As for poker in March, I once again was on the wrong side of variance. Incredibly for March I ran 13bb/100 below expectation and I'm about 7bb/100 below for the year so far. I've been through these spells before and keep telling myself that eventually it always turns around but it's obviously never any fun in the midst of it. Like I said though the Haiti trip is helping me keep proper perspective about it all.
Here are March's results…
116…Tournaments Played
45…. Cashes (39%)
8…. Final Tables
3....…Top 3 Finishes
1……Wins
$4918.74 in total cashes (-16.04% ROI)
Now onto my Merge up-date.
For those not familiar with my blog, Merge stopped allowing Pocket Fives to track scores on September 5th 2016, so what I'm doing here is tracking where I would have been had they not stopped tracking. I do play some on other networks but Merge gets out 95% of my volume so I thought it would be fun and motivating to keep things going as if though it never stopped. I use Poker Dominator to track all tourney's so these are the most accurate and up-to-date numbers as of the last day of the month. NOTE: I just realized I had not sorted SNG's out of these tourney results in previous posts. I don't play a ton of them but this post now has the accurate numbers with those filtered out. So career cashes will go down in this post by about 100 and money will drop about 1.5k.
Merge Lifetime Total:
$ 411976.85
Career Lifetime Total: $471821.49
Career number of Cashes: 3720
Follow my monthly results in real-time by following me on Twitter:
@YourPokerPastor
Thanks for reading...please post a comment with your thoughts or anything you'd like me to address in future blogs.
Gilbert