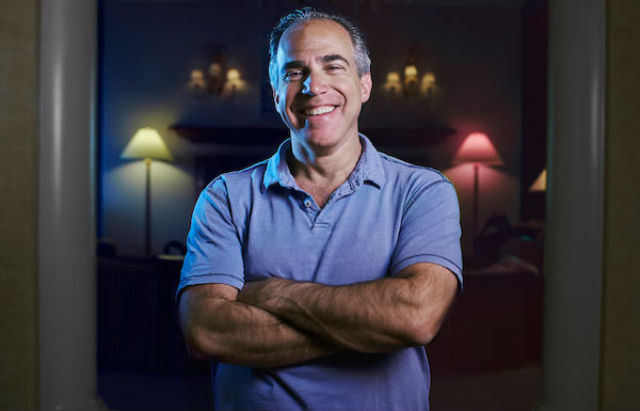 Cliff 'JohnnyBax' Josephy has the chips and the experience on his side when he returns to Las Vegas for the World Series of Poker Main Event, but is that enough to guarantee him a seat at heads-up action for the bracelet? Josephy was on hand to see chips don't always matter, like in 2009 when small stack Joe Cada rallied to beat the Goliath stack of Darvin Moon and win the title, but last year Joe McKeehen gave a dominating performance which reminds how dominant players can be when skills and stacks collide. So, in order to better suss out Josephy's chances, let's take a look at the past decade of final table chip leaders Number Crunch:

2: Number of chip leaders who had bracelets going into the final table. Both leaders, JC Tran and Cliff Josephy, each had two to their name and were (or in Josephy's case are) going for a third in November.
3: The average finishing position of the November Nine start of play chip leaders. There have been three champions, three runners-up, two third-place finishers, one fifth, and one ninth.
4: Number of non-American chip leaders over the past decade.Philip Hilm, Jonathan Duhamel, Martin Staszko, and Jorryt van Hoof are the quartet of big stacks who help contribute to the distinctly international flair of the November Nine. Interestingly, that time period has produced four non-American champions as well, but the only player on both lists is Duhamel.
5: Consecutive days Jamie Gold reigned as chip leader, taking the top spot on Day 4 and never relinquishing it. Only Darvin Moon and Dennis Phillips also held the chip lead with 27 left as well as once the final table was set.
6: Number of Main Event chip leaders who have yet to cash in the Main Event again. Jamie Gold, Philip Hilm, Darvin Moon, Martin Staszko, Jesse Sylvia, and Jorryt van Hoof have failed to make the money again since their deep runs. The player who got closest to a return to the November Nine was Phillips, who took 45th place in 2009.
17.3: The smallest stack in percentage of chips in play of chip leaders of the past decade. That player? Philip Hilm, who came in first and went out first, busting in ninth place in 2007.
30: The percentage of chips in play that seems to make heads-up play a foregone conclusion. In the past four years, there have been four monster chip stacks of this size, Jamie Gold, Darvin Moon, Jonathan Duhamel, and reigning champ Joe McKeehen. All for made it to heads-up and only Moon failed to win the bracelet.
117: Number of days Dennis Phillips got to spend as the first final table chip leader of the November Nine era. As a result of the novelty of the concept and a recurring joke on Wicked Chops Poker that he actually won the 2008 Main Event, Phillips is arguably the most recognizable non-champion on the chip leader list.
2,525,000: The total number of chips Martin Staszko accumulated after beginning the 2011 final table as chip leader. He made it to the final three as the low man on the totem pole, while eventual winner Pius Heinz accumulated tens of millions of chips as he played his way from seventh to first in the counts.
33,300,000: The difference in first and second place stacks in last year's Main Event. Joe McKeehen's lead was so substantial, the difference between his 68 million-chip stack and the next closest player in the field, Zvi Stern, was greater than the chip stacks themselves of the2006, 2007, and 2008 big stacks. The smallest difference in the standings was 2007, where Hilm outpaced Tuan Lam by a mere 775,000 chips.