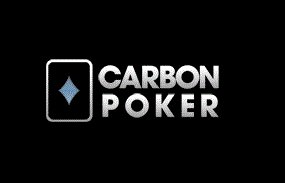 Earlier this month, the troubled US-facing site Lock Poker abruptly shut down operationswhile still owing millions to its customers. Now, players are concerned that cashout issues at Merge Gaming sites could mean their balances are in jeopardy there as well. Note that PocketFives does not recommend depositing on Merge sites, which aren't regulated in the US, as we feel your funds could be at risk.

The problems began around February of this year, when US players at Carbon Poker, Sportsbook.ag, SuperBook, and PlayersOnlybegan to notice ever-increasing wait times for withdrawals. Before this year, the sites' shared cashier had processed payments in roughly three weeks, more or less honoring the three-to-five-week timetable that appears on the companies' respective websites.
Since around the Super Bowl, however, withdrawals have ground to a halt, leaving some players to question if anyone has been paid at all since early February. Several PocketFives users with a considerable amount of money on the site have repeatedly contacted Merge customer service, which has done its best to assure them that the problem is only temporary.
Some reps have suggested that due to an increase in withdrawals after the Super Bowl, the site was in the midst of dealing with a long backlog of cashout requests. But, players like nosucout325have begun to notice ominous signs that the issue is bigger than the site has let on. "After waiting seven weeks for a cashout from Carbon, I received a check on March 30," he said. "I deposited the check in my bank account and within a couple of hours I was notified that the check was fraudulent."
Unlicensed US-facing sites have long struggled to process online gaming transactions without tipping off banks as to the true provenance of the funds. Some sites have played a cat-and-mouse game for years with their banks, often coding gambling transactions inaccurately to stay under the radar and keep the money flowing. America's Cardroom, for example, recently advised one user to tell his bank a deposit was for Chinese sporting goods.
bbaines97 is a heavy tournament player at Carbon Poker who has become troubled by the "template" answers given by support. "After continued prodding by me, the support person assured me I would get paid and that the money was guaranteed," he said. When he pressed for more specific information on the supposed guarantee, he received more assurances before closing the chat session in frustration.
Adding to the anxieties of Merge players is the sudden removal of the Skrill cashout option for non-US users. Those with pending Skrill withdrawal requests were told that they needed to cancel them and request a bank wire, the only remaining cashout option open to them.
As poker journalist John Mehaffey pointed out, Skrill has often dropped merchants who were already teetering on the brink of destruction. Soon after the Black Friday indictments were handed down to Absolute Poker, UB, and Full Tilt, the company, formerly known as Moneybookers, stopped processing payouts for all three. In 2013, Skrill stopped doing business with Lock Poker after the site kept US players waiting for a year for withdrawals that never came.
AJyowler is another PocketFiver who has become concerned after being stonewalled by Merge support. He believes that the site has been offering withdrawals via Western Union and bank wire, but only for specific customers. "In recent weeks, many players have lost these options," he said. "I've never had them despite asking for it many times and being 14th on the site in terms of volume."
AJyowler has also noticed traffic falling on the site, likely due to players steering clear until cashout issues are resolved. "In recent weeks, they have [experienced]a decrease in traffic… and have had to lower several guaranties and cancel several tournaments altogether."
It remains to be seen if withdrawals will pick back up or if the recent cashout issues are indicative of a larger problem. We'll keep you updated here at PocketFives.
Want the latest poker headlines and interviews? Follow PocketFives on Twitterand Like PocketFives on Facebook.