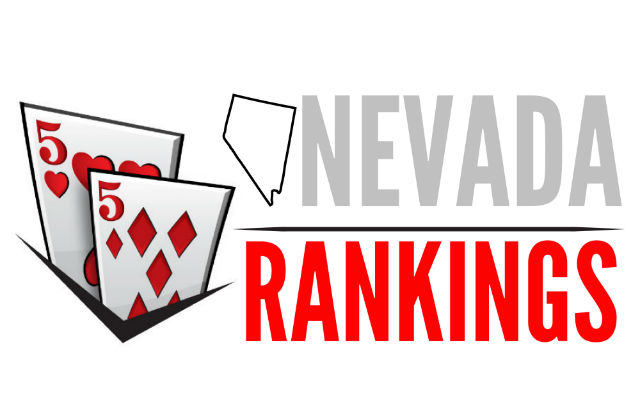 After making a massive jump up the leaderboard last month, Bobby 'bcm4924' McLawhorn overtook 'CloverSparklesFartShovels' for the top spot in the PocketFives Nevada Online Poker Rankings.
'CloverSparklesFartShovels' held the pole position in the Silver State for all of 2017, but over the course of two months, McLawhorn moved up six spots on the leaderboard to dethrone 'CloverSparklesFartShovels' and finish number one in the state for April.
Not only did McLawhorn jump the previous leader, but he put he did it in convincing fashion. He finished the month with 2,103.06 points and about 176 points ahead of 'CloverSparklesFartShovels.' McLawhorn used a wildly successful month to do it. He cashed in 51 events, all of which came on WSOP.com and won eight events.
His largest cash of the month came towards the end of the month when he won the $3,000 guaranteed No Limit Hold'em nightly event with rebuys and add-ons. He topped a field of 81 players to win $1,930. The 51 cashes brings his career earnings on WSOP.com alone to $267,142 over 538 career cashes.
'CloverSparklesFartShovels' was on a torrid pace throughout 2017, but seemed to take a little break from the tables in April. Even with slightly reduced volume from what he was doing in previous months, he still cashed 44 times and won seven tournaments. He started out the month on the right note after winning two events on the first day of April. He won the $700 guaranteed No Limit hold'em freezeout and the $3,000 guaranteed No Limit Hold'em nightly event with rebuys and add-ons for over $2,200 combined on April's Fools Day.
Jed 'JCHAK' Hoffman and Ian 'APokerJoker2' Steinman finish out the top four. They finished third and fourth in March as well, but this month they switched places with Hoffman finishing in third and Steinman finishing in fourth.
Like 'CloverSparklesFartShovels,' Hoffman's volume dipped a little bit in April. He only cashed in 13 events, but he made those counts. He cashed for just shy of $10,000 and won two events, including the $10,000 guaranteed Sunday Reloader for $3,498.
Steinman, the 2016 WSOP.com Nevada Player of the Year, put in another solid month on the felt with lots of volume and several wins. Lately, Steinman has begun streaming his sessions on Twitch which allow his followers to watch his deep runs on WSOP.com.
'Power' rounded out the top half of the rankings, finishing in fifth. Him and Mark 'wsopfreezer' Johns switched spots like Hoffman and Steinman did ahead of them. Johns slid a spot down to sixth, allowing 'Power' to move up a spot.
Drawing more similarities to Hoffman, 'Power' also earned a big win in April. He also won the $10,000 guaranteed Sunday Reloader. 'Power' won the third running of the event for the event and earned $3,500 for his win, which was the biggest cash of the month for him.
'DatDude' finished in seventh for the second straight month and the bottom three players each moved a spot with the departure of Thomas 'respeckt' Wheeler from the rankings.
Daniel 'voff' Deveau moved up a spot to eighth, James 'VintageATL' Piccolo moved up one spot to ninth and Jarred 'GodsBigToe' Gabin moved up one spot to 10th. Gabin was in the 'Just Missed Out' section in March, finishing in 11th, but cracked the top 10 in April.
Gabin is a player that spreads his play across multiple sites and cashed 39 times over the Winning Poker Network sites and WSOP.com. His lone win came on the first day of the month on WSOP.com. He won the $350 guaranteed no limit hold'em two rebuy and one add-on six-max event for $207.
While it was his only win of the month, his largest cash was a second place finish in the $3,000 guaranteed No Limit Hold'em nightly rebuy and add-on event on WSOP.com for $1,117.
Nevada Online Poker Rankings Top 10
1. bcm4924 – 2,103.06 (+1)
2. CloverSparklesFartShovels – 1,927.81 (-1)
3. JCHAK – 1,717.39 (+1)
4. APokerJoker2 – 1,658.54 (-1)
5. Power – 1,558.58 (+1)
6. wsopfreezer – 1,527.61 (-1)
7. DatDude – 1,484.78 (-)
8. voff – 1,234.51 (+1)
9. VintageATL – 1,232.69 (+1)
10. GodsBigToe – 1,225.76 (NR)
Dropped Out of Top 10– respeckt
Just Missed Out – Jonblvze (11th), droseph (12th), Nutsinurface (13th)