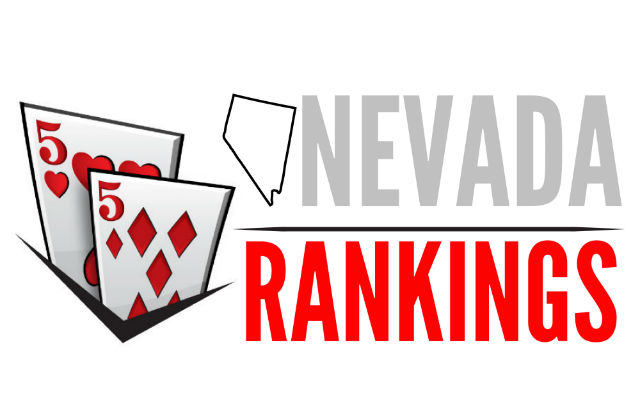 The new year is only a month old, but there was already a lot of movement atop the Nevada Online Poker Rankings. After five consecutive months of Mark 'wsopfreezer' Johns at the top of the leaderboard, 'CloverSparklesFartShovels' had a monster January to jump two spots and start the new year at the top of the Nevada rankings.
'CloverSparklesFartShovels' had a whopping 67 cashes in only 31 days, all of which came on WSOP.com. Of those 67 cashes, he made 52 final tables and converted 11 of those into wins. He started the month off on a good note, finishing third in the $1,000 guaranteed No Limit Hold'em for $247 on New Year's Day and never looked back.

The highlight of his month came on the second Sunday when he recorded his biggest cash of his ridiculous month. He took down the $10,000 guaranteed Sunday Reloader. He bested 56 players to earn $4,236 and came out on top of a final table that featured two other players in this month's top 10. Just a day earlier, he had another four-figure score. He won the $2,000 guaranteed No Limit Hold'em with rebuys and add-ons for $1,093.
Jed 'JCHAK' Hoffman was one of the players who was at the final table of the Sunday Reloader won by 'CloverSparklesFartShovels.' Hoffman finished in fifth place for $1,089 and used that cash to have a strong month of his own to jump two spots and finish the month in second on the leaderboard.
Hoffman had strong showings in the Sunday Reloader this month. Of the five that were run, Hoffman cashed in three of them. His biggest cash of the month came in a third-place finish in the Sunday Reloader for $1,597. His lone win of the month came on January 15. He took down the $2,000 guaranteed No Limit Hold'em Deepstack with rebuys and add-ons on WSOP.com for $815.
Johns, who was holding onto that top spot for almost the entire second half of 2016, dropped two spots in the first month of 2017. Most of that can be attributed to a month where he put in much less volume than normal. Of his nine January cashes, Johns still found a way to win two of them.
Ian 'APokerJoker2' Steinman and 'ChaosTheory round out the top five. Steinman jumped up one spot this month from fifth to fourth and 'ChaosTheory' was the biggest mover in the wrong direction. He slipped three spots from second to fifth.
Despite only moving one spot in the rankings, Steinman had quite an impressive January. He racked up a laundry list of cashes on WSOP.com and took down seven events outright.
The back half of the top 10 didn't see much movement from December. 'Power' and Daniel 'voff' Devau both stayed put at sixth and seventh, respectively, while the lone newcomer to the top 10 came in at eighth.
Thomas 'respeckt' Wheeler had a massive January to jump several spots into the top 10 and finish eighth. Wheeler was the other PocketFiver at the final table of the Sunday Reloader when 'CloverSparklesFartShovels' took down his biggest cash of the month. Wheeler came in second in that event, netting $2,663.
In December, Wheeler wasn't even in the 'Just Missed Out' category, but after an incredible 81 cashes in the month of January, Wheeler finds himself with the crème of the Nevada online poker crop. Of the 81 cashes, Wheeler secured six titles for himself.
James 'VintageATL' Piccolo and Bobby 'bcm9424' McLawhorn round out the top 10. Piccolo slid one spot to ninth and for the second straight month, McLawhorn finishes in the 10th spot.
Nevada Online Poker Rankings Top 10
CloverSparklesFartShovels – 1,868.22 (+2)
JCHAK – 1,749.69 (+2)
wsopfreezer – 1,690.74 (-2)
APokerJoker2 – 1,650.01 (+1)
ChaosTheory – 1,547.25 (-3)
Power – 1,483.06 (-)
voff – 1,345.04 (-)
respeckt – 1,244.26 (NR)
VintageATL – 1,240.08 (-1)
Bcm4924 – 1,239.77 (-)
Dropped Out of Top 10 – GodsBigToe
Just Missed Out – GodsBigToe (11th), Nutsinurface (12th), Freakinpoet76 (13th)