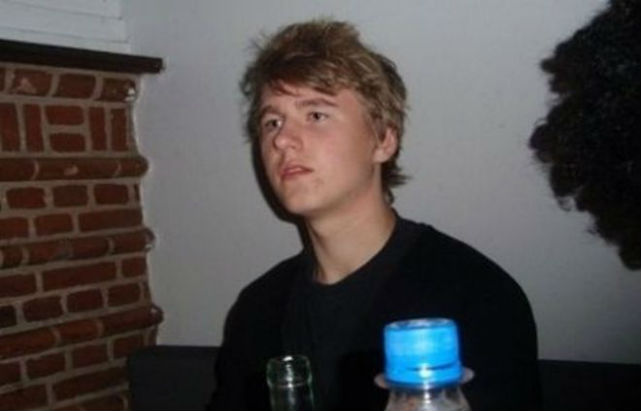 The second weekend of the World Championship of Online Poker included two No Limit Hold'em tournaments, the Seven Card Stud Hi-Lo Championship and a Five-Card Omaha Hi-Lo event. In two of those tournaments, players received some extra value for their money when the events failed to hit their guarantees.

Event #18, $320 No Limit Hold'em Heads-Up tournament, was a grueling two-day affair that drew 624 entrants and resulted in a small overlay to its $200,000 guarantee. Slovakia's 'prosvk' battled his way through nine heads-up matches, ultimately besting his final opponent, Arturs 'IKSecret' Kurnajevs, to secure his first WCOOP title and a $31,670 payday. The journey wasn't easy for Prosvk, who at one point lost a big pot when his set of kings fell to fourth-place finisher 'CHD17's' rivered quads. Prosvk was able to keep his cool, however, and locked up the win after turning a pair of aces against his final opponent's pair of kings.
In Event #19, some of the world's best poker players clashed to claim the title of WCOOP Seven Card Stud Hi-Lo champion. The $1,050 buy-in tournament garnered 168 entries, which included two-time Spring Championship of Online Poker champion Christian 'CMoosepower' Elgstrøm of Denmark, Canadian poker pro Mike 'goleafsgoeh' Leah and Twitch sensation Jason Somerville.
After four and half hours of play on Day 2 of the event, the title came down to a match between Elgstrøm and Leah. For nearly an hour, the Danish grinder applied relentless pressure to his opponent until finally emerging victorious with a full house against Leah's busted low hand. Elgstrøm celebrated his third COOP title and banked $34,028, while Lee took $26,371 and Sommerville made do with $5,714 for his eighth place finish.
Event #21 was a $215 buy-in No Limit Hold'em tournament which garnered 1,713 entrants, but failed to meet its $400,000 guarantee. After taking home his first SCOOP title all the way back in 2009, Hungary's 'tomacampi' was back, navigating a final table that included decorated pro 'eisenhower1' and Sunday Bigger champ Bradley 'BaZa88' Bower. In heads-up play, 'tomacampi' would need only 10 minutes to defeat Germany's 'Dakain', and take home his second COOP title – seven years apart – and a $51,855 prize.
WCOOP players got a chance to stray from the norm a bit in Event #22, a $215 Pot Limit Five-Card Omaha Hi-Lo tournament. The event attracted 377 entrants, 257 of which would reenter to generate a $126,800 prize pool, exceeding the $100,000 guarantee. 'Onmybicycle' of the Netherlands played exceptionally well on Day 2 of the tournament, moving up from nearly last-place in chips to win the title after defeating Bulgaria's 'KRASIVIQ'. The tournament gave the Dutch grinder his first COOP win and a $21,808 first-place prize.
Event #18 – $320 Heads-Up No Limit Hold'em
624 entries – $200,000 paid out to 64 places
prosvk $31,670.00
Arturs 'IKSecret' Kurnajevs $27,670.00
Diego 'Mr.Bittar' Bittar $11,538.00
CHD17 $11,538.00
HandOfBl00d $6,428.00
beginner27 $6,428.00
Gonzaga 'Zagazaur' Briga $6,428.00
incamuffa $6,428.00
Event #19 – $1,050 Seven Card Stud Hi-Lo Championship
168 entries – $168,000 paid out to 17 places
Christian 'CMoosepower' Elgstrøm $34,028.00
Mike 'goleafsgoeh' Leah $26,371.88
Bluf_To_Much $20,438.40
Stephen 'stevie444' Chidwick $15,839.91
UlDuffer $12,276.04
Mikal 'Mikal12345' Blomlie $9,514.02
thechips55 $7,373.43
Jason 'jcarverpoker' Somerville $5,714.46
Event #21 – $215 No Limit Hold'em
1,713 entries – $400,000 paid out to 206 places
tomacampi $51,855.50
Dakain $46,862.61
Bradley 'BaZa88' Bower $38,072.97
Clutch Hero $23,211.04
luk45zp $16,844.24
L2PokerBRO $12,223.84
JafreeSPb $8,870.84
DEADyshka $6,437.56
'eisenhower1' $4,671.72
Event #22 – $215 Pot Limit Five-Card Omaha Hi-Lo (Six-Max)
634 entries (377 entries, 257 reentries) – $126,800 paid out to 83 places
onmybicycle $21,808.67
KRASIVIQ $14,682.45
Adam 'Adamyid' Owen $9,884.97
Zbad $6,655.07
Eugene 'MyRabbiFoo' Katchalov $4,480.54
vip25459 $3,016.53